Based in Alexandria, Virginia, Sagres Construction Corporation has successfully provided Federal, State and Local Governments with construction services since its inception in 2000.
Starting as a small company doing concrete work such as private sidewalks and driveways, the company expanded into government projects and grew over last 16 years from a team of 6 employees to more than 150 today, servicing the large geographic area of Washington, DC and surrounding counties including Prince William, Arlington, Fairfax, Montgomery, Prince Georges, Charles, Loudoun, and towns like Alexandria and Vienna. Sagres Construction boasts numerous strengths that have been responsible for their rise to industry leader, but perhaps the most important is their diversity in services. With the capability to do any size job, Sagres Construction services include water and sewer, sidewalk, curb and gutter, bridge repair and construction, stream restoration, retaining walls, sound walls and various other concrete work.
Our Mission is to help meet our customers' and clients' goals with utmost care and dedication. We have experienced Site Superintendents and Foremen who have been very successful in achieving individual project goals within time and budget. The crews include certified pipe layers, erosion control officers (Yellow and Green card holders), flagmen and qualified operators.
Our commitment to Safety, Quality and Dedication has taken us to new heights in terms of Customer Satisfaction and Growth. We foresee a bright future for Sagres in the coming years helping our customers meet their goals within time and budget.
Water Main Construction

Sagres Construction has a long history of successful water main construction project ranging 6″ water distribution systems to 48″ diameter transmission mains. Our projects included both new construction and replacement work, some of which was replace-in-place work with bypassing of existing water mains. Water distribution system work included the replacement of domestic water services as well.We are also experienced in emergency and non-emergency water main repairs of all sizes.
Storm Drain and Sanitary Sewer

Installation of storm sewers of all sizes, including installation of related manholes, inlets and water quality control structures. Experienced in installing all types of storm sewers, including: PVC, HDPE, PCC, CMP and CCFRPM.
Roadways

Sagres Construction has completed a number of successful roadway construction projects. These projects included both concrete and asphalt roadways along with related sidewalks, curbs and handicapped ramps of all types.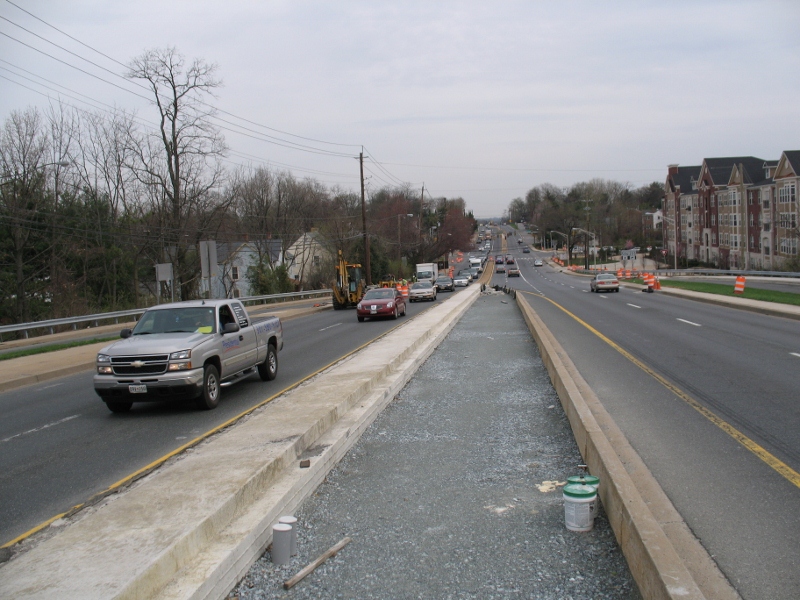 MD 28 at MD 586/MD911

Project Name :MD 28 at MD 586/MD911
Project Number :
Owner :Maryland State Highway Administration
Location:Rockville, Maryland
Description:
Base widening, asphalt roadway grinding & resurfacing, storm drainage improvements, curb and gutter installation, handicap ramp upgrades, sidewalk installation, traffic signal reconstruction, signing & markings, traffic barrier replacement, and landscaping.
×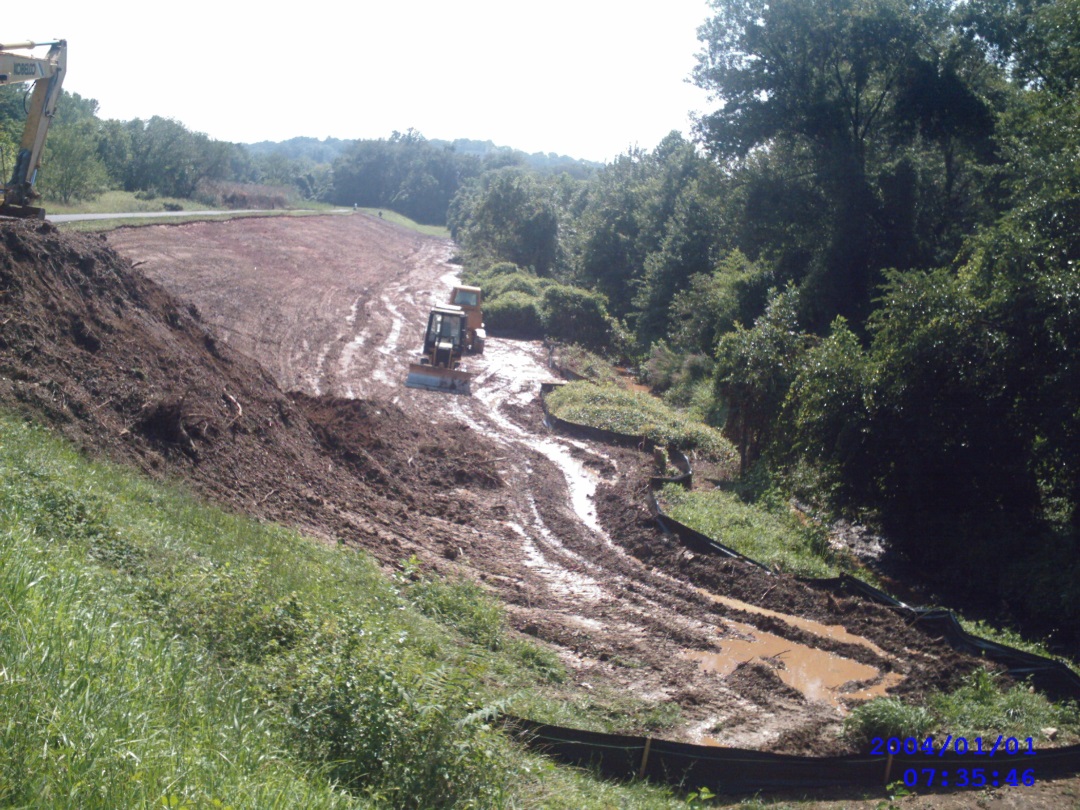 Levee Restoration Project
Levee Restoration Project

Project Name :Levee Restoration Project
Project Number :
Owner :Prince George's County
Location:Riverdale, Maryland
Description:
The purpose of this project was removal of trees and tree stumps along the PG County's levee system at various locations.
The work involved the following activities:
Clearing of existing vegetation, including trees
Grinding of Stumps
Removal of unsuitable soil and backfill
Herbicide application
Notable successes on this project involve it's timely completion (This project had only 45 days for completion and was spread out at 13 different locations) and overcoming difficult site conditions that requited a lot of creativity to allow us to perform some of the work located on steep slopes.
×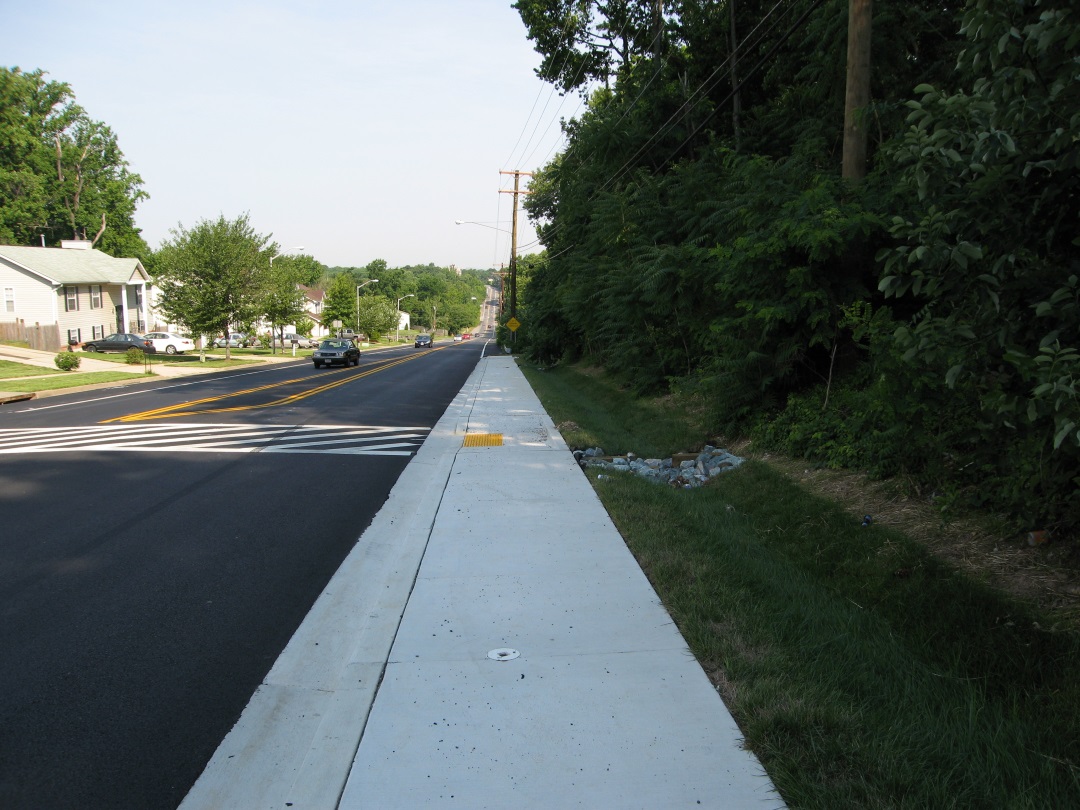 Wheeler Road at Iverson Street
Wheeler Road at Iverson Street

Project Name :Wheeler Road at Iverson Street Intersection Improvements
Project Number :813-H (B)
Owner :Prince George's County DPW
Location:Prince George's County
Description:
This project consisted of widening of Wheeler road, which included construction of new sidewalk and drainage improvements.
The work involved the following activities:
Removal of existing shoulder
Construction of Curb and Gutter
Construction of 5' wide concrete sidewalk
Construction of 34" F Shape concrete barrier
Construction of stone check dams
Installation of COG Inlets
Mill and overlay of existing roadway
This project was completed ahead of time and without any major complications.
×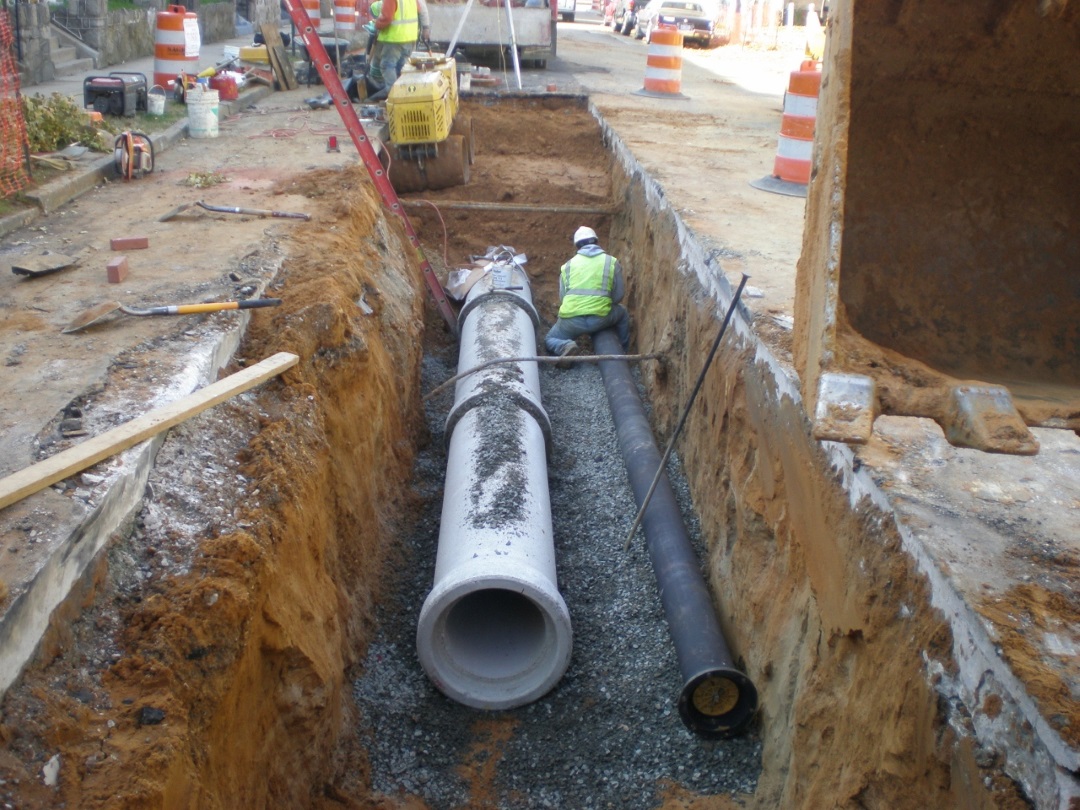 Anacostia Combined Sewer Separation
Anacostia Combined Sewer Separation

Project Name :Anacostia Combined Sewer Separation
Project Number :050040
Owner :DC WASA
Location:Washington DC
Description:
Main purpose of this project was the separation of Storm Water from the existing sewer system. Project also included the replacement of existing 8" and 6" water mains as well as the replacement of lead water services.
During this project Sagres Construction installed the following:
* 2,000 LF of 6" and 8" Water Main
* Number of Valves, Fire Hydrants and Domestic Water Services including Lead Service replacement
* 1,500 LF of Storm Sewer (15" thru 24")
* 230 LF of Sanitary Sewer (10" thru 30")
* 2,700 LF of Storm Sewer Laterals
* Storm and Sewer Manholes
* Restoration of 6,600 SY of Asphalt Pavement
×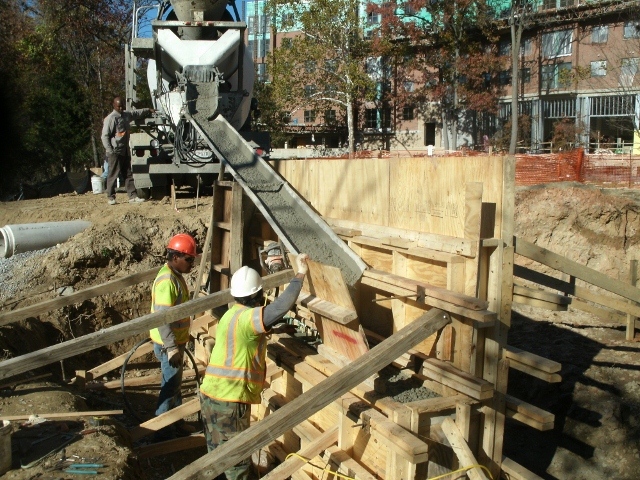 North Gate Park at the Paint Branch
North Gate Park at the Paint Branch

Project Name :North Gate Park at the Paint Branch
Project Number :
Owner :University of Maryland
Location:College Park Maryland
Description:
Pedestrian bridge installation over Paint Branch Stream, at University of Maryland located in College Park, Maryland. Bridge length is 123 feet. Selective clearing and grubbing with selective clearing of brush and invasive with establishing tree protection area and root pruning was required in heavily wooded job site. Installation of concrete & asphalt pathways, conduits, wiring, City of College Park specific light poles, emergency call station, 45 deep caissons, concrete plaza, bus shelter relocation, handrail, storm drain, and landscaping.
×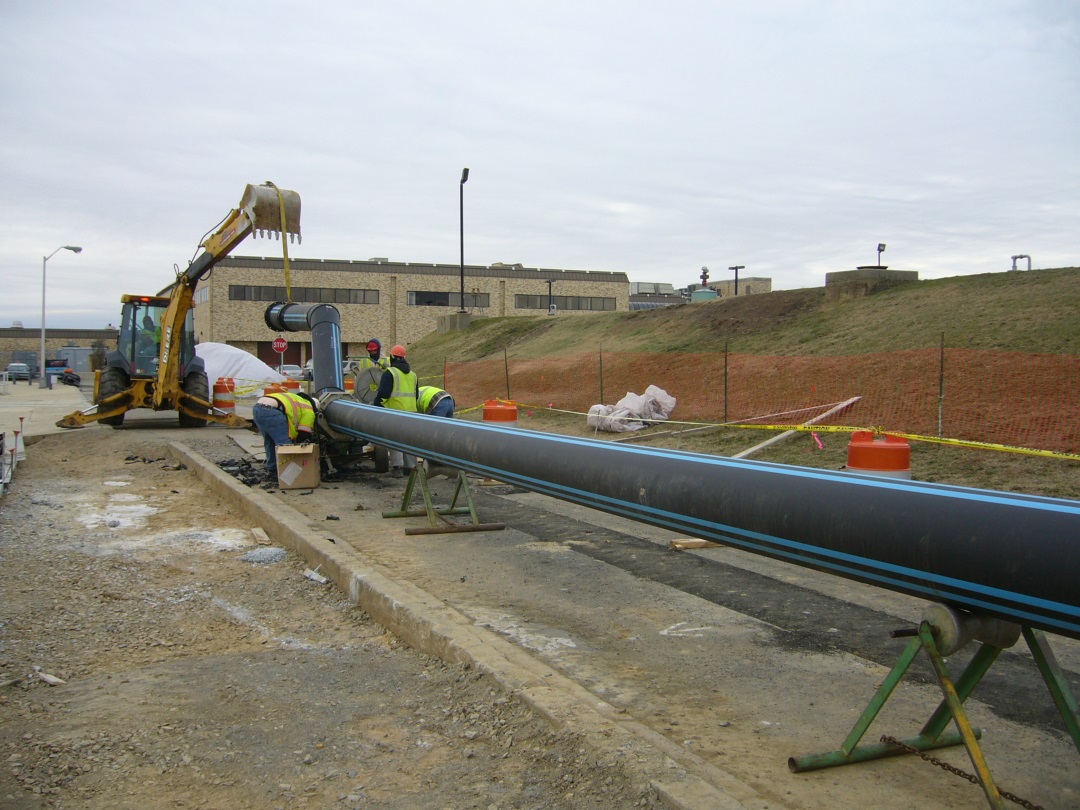 16″ HDPE Water Main – Blue Plains, DC
16″ HDPE Water Main – Blue Plains, DC

Project Name :16" HDPE Water Main
Project Number :
Owner :DC WASA
Location:Washington DC - Blue Plains
Description:
Following are the highlights of this project:
1. Install 16″ HDPE water main. All joints fused with pipe fusing machine
2. Replace 21 valves all along the plant.
3. Install electrical duct bank 2×2 and 3×3
4. Installation of Light Poles
×
Sagres In News

Here are some mentions of Sagres Construction in the news and media.